Over the past few weeks I have been trying a lot of new products which I would like to say is unlike me but it really isn't. I must admit that I am a fiend when it comes to finding any reason (no matter how silly!) to purchase a new product so that I can 'test it out'! In this post, I want to share with you all my favourite products that have recently entered my collection, there is a range of products that I have tried so you will just have to bear with me and my scatterbrain and my endless FOMO when it comes to beauty products!
Nivea daily essentials
double effects eye
make-up remover
If you know me then you know that I have been praising Garnier's Micellar water like it's my mantra ever since I started using it. While I have absolutely no complaints about it I still was drawn in by the ads that have been playing everywhere promoting this product. After using this make-up remover for a week straight I became absolutely obsessed with it. It is more of an oil based remover so I found that I don't have rub at my eyes as much to remove my make-up at the end of the night. It is such a gentle formula and you only need such a small amount of product to do the job that I will be religiously using it for the foreseeable future on my eyes and stick to using the micellar water for my skin.
Max Factor miracle match in 40 light ivory
This is actually the first Max Factor product that I have every tried, and believe me when I say that it has exceeded all my expectations. This foundation is as lightweight as a BB cream yet it provides such flawless coverage that it has become a product that I use on a daily basis. With foundations, there is so many different brands offering so many different formulas and colours that it can be so difficult to find the perfect one, yet I think I found my perfect foundation with Max Factor. They have such a comprehensive and extensive range of foundations that I highly recommend that you check them out for yourself and enjoy their dreamy formula.
Maybelline New York the falsies volum' express mascara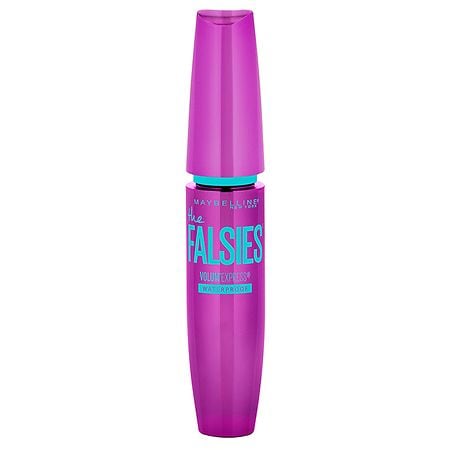 The hype that this product received was almost off the charts with every beauty blogger to vlogger raving about how amazing this product was and yet it still was another product that took me so long to jump on the band wagon. Before this I was using a L'Oréal mascara and while I enjoyed that product I wanted to try something new and this was unquestionably first on the list. I must admit that I now understand why everyone loves this product so much because I have now joined that club! The volume and length that this mascara gives my eyelashes is amazing and with just two coats it will make you look like you're wearing falsies (how fitting the name is!). I cannot believe that it took me so long to try this product and it now has become one of my favourite products of the last few months.
Provoke Touch of silver brightening shampoo & conditioner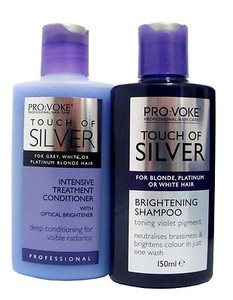 In the last week, inspired by the incoming summer I decided to start transitioning my hair colour back to a more blondie colour. The last time I was a blonde, I had a lot of the natural red in my hair running through it that it became more of a strawberry blonde which I loved at the time, so now I'm going to try something different and go for an ashier toned blonde. Because I had gotten my hair to such a dark brown it is going to be quite a process lightning it but for me this is where I have the most fun! My hair is currently at a dirty blonde so I decided to give purple shampoo a try particularly the Provoke brand because it is so readily available. This shampoo and conditioner smell incredible and I have noticed that it has taken a lot of the brassy tones out of my hair which is the whole aim of the shampoo. As I slowly go lighter in my hair colour, I will be trying different brands of purple shampoo and conditioner so I will definitely keep you updated on my favourites!
Kadus Imunal stay-in care spray
Moisture is unquestionably my best friend when it comes to my hair. My hair at times can get so dry and in those moments washing it makes it worse. This spray works wonders in those dire moments of need and I would highly recommend it for all my wavy/curly hair soul sisters out there. I have the old version of the packaging bur as far as I can gauge the revamped product is still the same formula. This product can be sprayed on damp or dry hair so you can spray it on your hair whenever you feel that it needs that extra bit of moisture!
I cannot express how much I love to explore and try new products, and enjoy writing about it just as much! Let me know in the comments down below what is favourite product that you have tried recently.