Coachella is a fashion event unlike any other. It's a weekend where trends get pushed to the limit and there is no such thing as an outrageous outfit. While I can admit that the Gucci glitter bodysuit is inevitably a trend that only Rihanna could pull off, I appreciate the extravagant crystals nonetheless. Scrolling through Instagram admiring all of the outfits has made me realise that while I sadly am not there enjoying those festival vibes, I can certainly take some of those trends and add that hint of festival boho to my looks regardless. So, I thought why not compile my favourite trends into a comprehensive list which I can guarantee are trends that will undoubtedly leach over into that summer wardrobe of yours!
Stripes
Stripes are a pattern that could be integrated into every season no doubt but there is something so appealing to me in the effortless way that is worn during festival season. This re-emergence of wide legged striped pants is what has got me lusting over this pattern and is something that I will be incorporating into my summer outfits unquestionably. Tularosa has taken this trend and given it a new life and is the brand that I would undoubtedly have to recommend for those striped pieces that will become essential in creating those long summer day looks.
This is a trend that is a no-brainer. I am absolutely in love with this style of top and is perfect for even Irish weather which tends to be more humid than anything else (trust me, my hair knows all about it!) This is a piece that can easily be worn casually around the beach or styled with a pair of wedges or stilettos on a night out. The possibilities are endless and with every brand taking a stab at recreating this piece, there are limitless options to choose from. In particular, I personally adore the route that House of Harlow 1960 has taken which can be purchased at Revolve here.
I don't think there is a more fitting trend for festival season transitioning into summer than gladiator sandals. They are by far the most comfortable shoes that can adorn your feet without sacrificing personal taste. They are often a trend that I will overlook but this Coachella has put them firmly back on my radar. The way these sandals were styled stunningly with denim shorts had me wanting to jump on the next plane to LA just so I could jump on the bandwagon with these sandals in tow! Last summer the pom-pom decorated gladiator sandals where in every shoe shop and this festival season seems to have dusted off this trend and brought it back again. This is what I love about fashion and shows how well worth it is investing in a pair for yourself.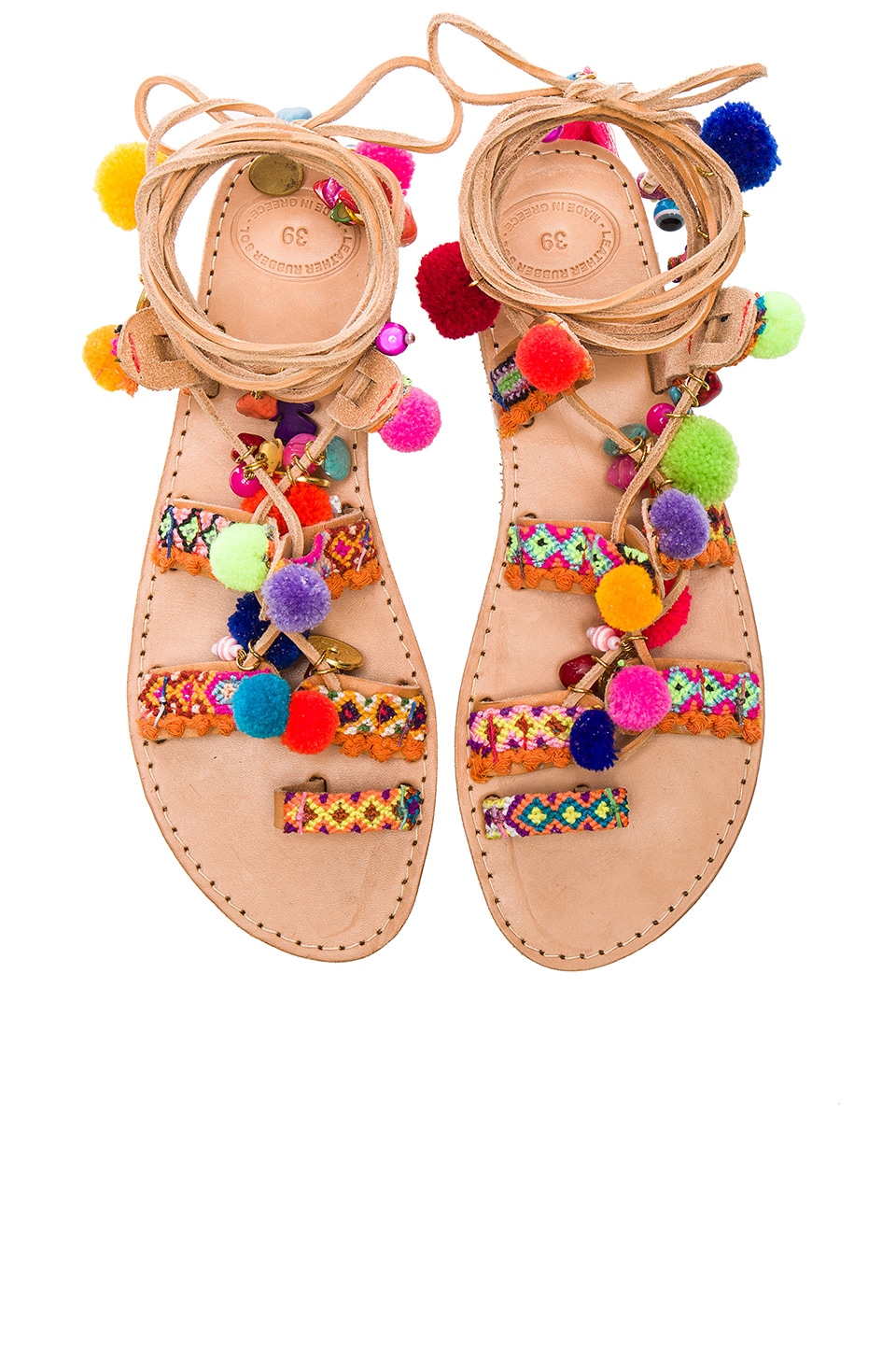 Kimonos for me are the embodiment of festival attire. The elegant bohemian vibe that I get from this piece is unmatched to any other cover up and is perfect for any outfit and any occasion. Pairing a kimono over a simple dress or denim shorts is such a dreamy style that it will unquestionably be a must in my holiday wear. It's a piece perfect for summer for the fact that is provides a little bit of protection from that summer sun without being stifling warm. If its good enough for Coachella in Palm Springs then it must be a necessity in my wardrobe!
This trend being part of my list honestly shocked me. As you all probably know, I am the girl that is usually rocking the more muted and neutral colours rather than sparkly and metallic clothes. It's not that I dislike those hues, it's more of the fact that I always drift back to my comfort zone unconsciously. The more I started to see fashion inspirations of mine wearing these metallic hues, the more I found myself browsing clothes that fit this image. Lone behold I am now converted to this trend and can see this festival favourite becoming a season favourite of mine. While I own nothing of the sort in my wardrobe, I have been browsing the online shops day and night and have found a few stunning pieces that I am in love with!
What do you think about this year's Coachella fashion trends and which ones you will adapting to fit your personally style? Let me know in the comments down below!