As the trends of last season come to find their home in our wardrobes there is a new number of trends that will be emerging this next season. The runways for Spring/Summer 2017 were absolutely stunning as per usual and for me they drove home key trends that in my opinion will be the essence of SS/ 17. The primary trend that I saw on these runways was the marrying between hard and soft. There was the ever present leather jackets and trench coats paired with soft billowing sheer gowns and patterns that can only be described as being inspired by the 60s. From this season I was able to gauge four key pieces that I think will be a must in our wardrobes for the season shortly upon us.
The trench coats showed to be a staple in this seasons runways. From Miu Miu to Celine there seemed to be a military influence marking the toughness that is going to be ever present in this season. A trench coat is such a classic piece to begin with so it's a purchase that will be with you long after the season is over and I think that's the beauty with this upcoming season. Classic pieces are being brought into the limelight of fashion once again and I am absolutely loving it. There is going to be so many takes
on the trench this year but I will leave some links of where you can snag one up for yourself.
*The White Dress*
This is a piece that was delicately described in the Alexander McQueen runway. Throughout the show there was the hardness of the leather jackets with the juxtaposition of the airy and light white dresses. This marrying of materials just oozed romanticism yet edginess at the same time. This trend was also present in the Gianbattista Valli which echoed this message of tenderness though the use of the white billowing fabric derived from the use of florals. You can never go wrong with a white dress and can be styled so many different ways. Again like the trench there is a versatility to a white dress that makes it an amazing staple to gain for your wardrobe. Hopefully it's a premonition of the summer that we are going to have and we will all be able to enjoy the suns heat in our elegantly billowing white dresses.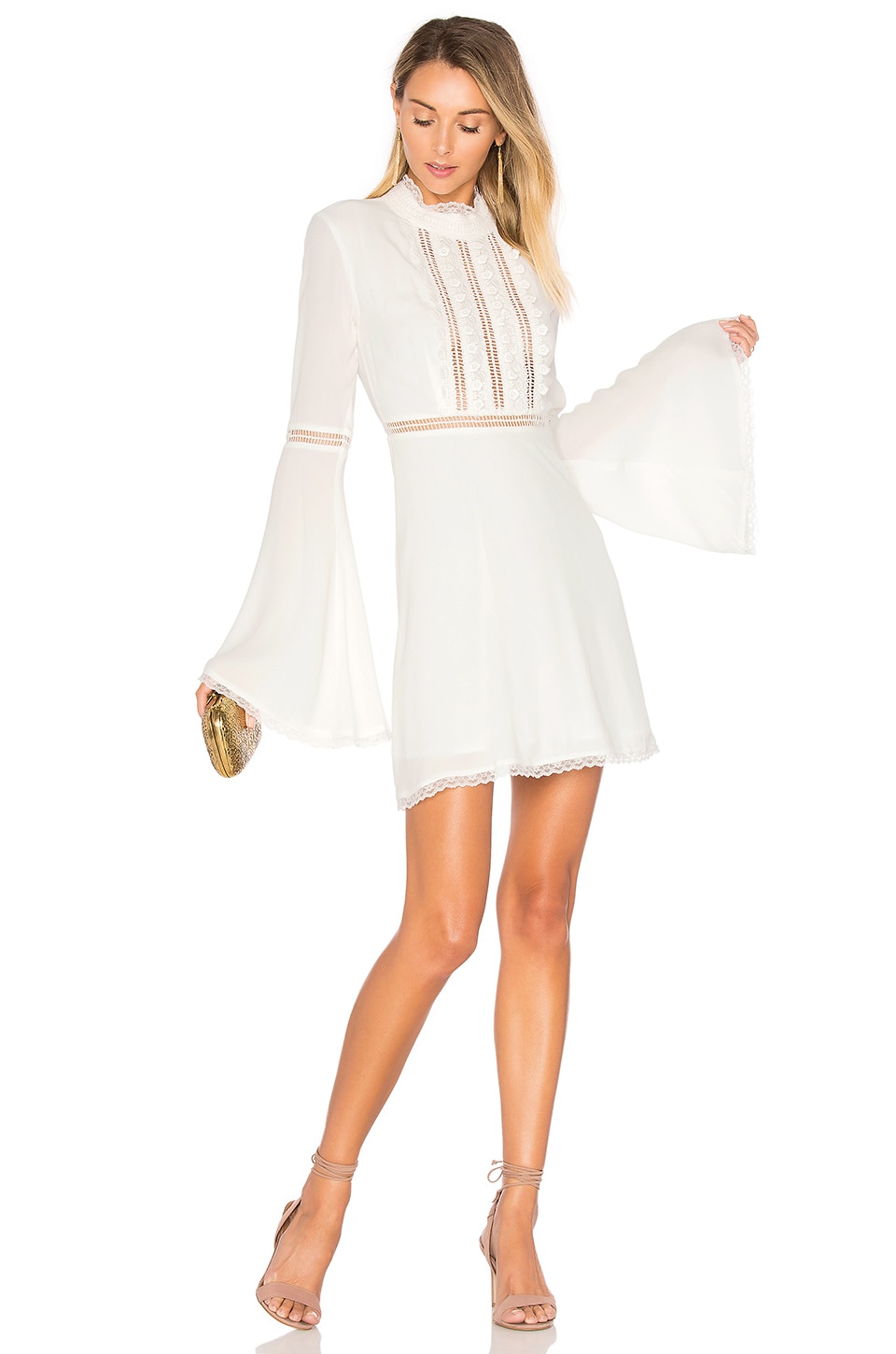 * The Floral Print*
The addition of florals to this season is a literal breath of fresh air after the heavy winter attire. This was so openly present in majority of runways that I had to note its residence. Fendi, Alexander McQueen and Valentino just to mention a few all shared their message through the use of florals in a unique way. Florals is personally a trend that I love to see on the runway and I can't wait to see the explosion of florals that is going to hit fashion in the next few weeks. The ways in which florals can be introduced into your wardrobe is plentiful, for example a floral dress, pant or top, or even all of the above. It's a pattern that is so influenced by the styling and can be easily adapted to your own personal style.
*The Geometric Pattern*
I can't express enough how many adaptations were taken with this classic print. Brands such as Prada, Chanel and Miu Miu based their collections on the classic geometric print with the stripes being at the forefront of it all. Stripes often scare people away but truly there is nothing to be terrified of, they can be effortlessly vamped up or toned down depending on your style. In my opinion there is such a flexibility and ease in the way that stripes can be styled that it's a must for all our wardrobes.
I don't know about you but I am so excited for this upcoming season. I'm ready to discard those heavy knits for the delicate floral patterns and the white dresses that surround my frame with ease. Let me in the comments what your favourite trend for SS/17 is and what you are looking forward to the most.
Mary J xo